Complete credit data API solutions in record time
Experience the advantage of Credit Data as a Service™
We can help you navigate compliance and recommend a precise product mix that will allow you to make the best credit decisions while keeping your costs low. Our partnerships with the three credit bureaus – Experian®, TransUnion®, and Equifax® – allow us to offer you a precise product combination that will be fully compliant and satisfy your exact needs. We bring a variety of data streams and public record searches together – in seconds – through automated and customized software solutions.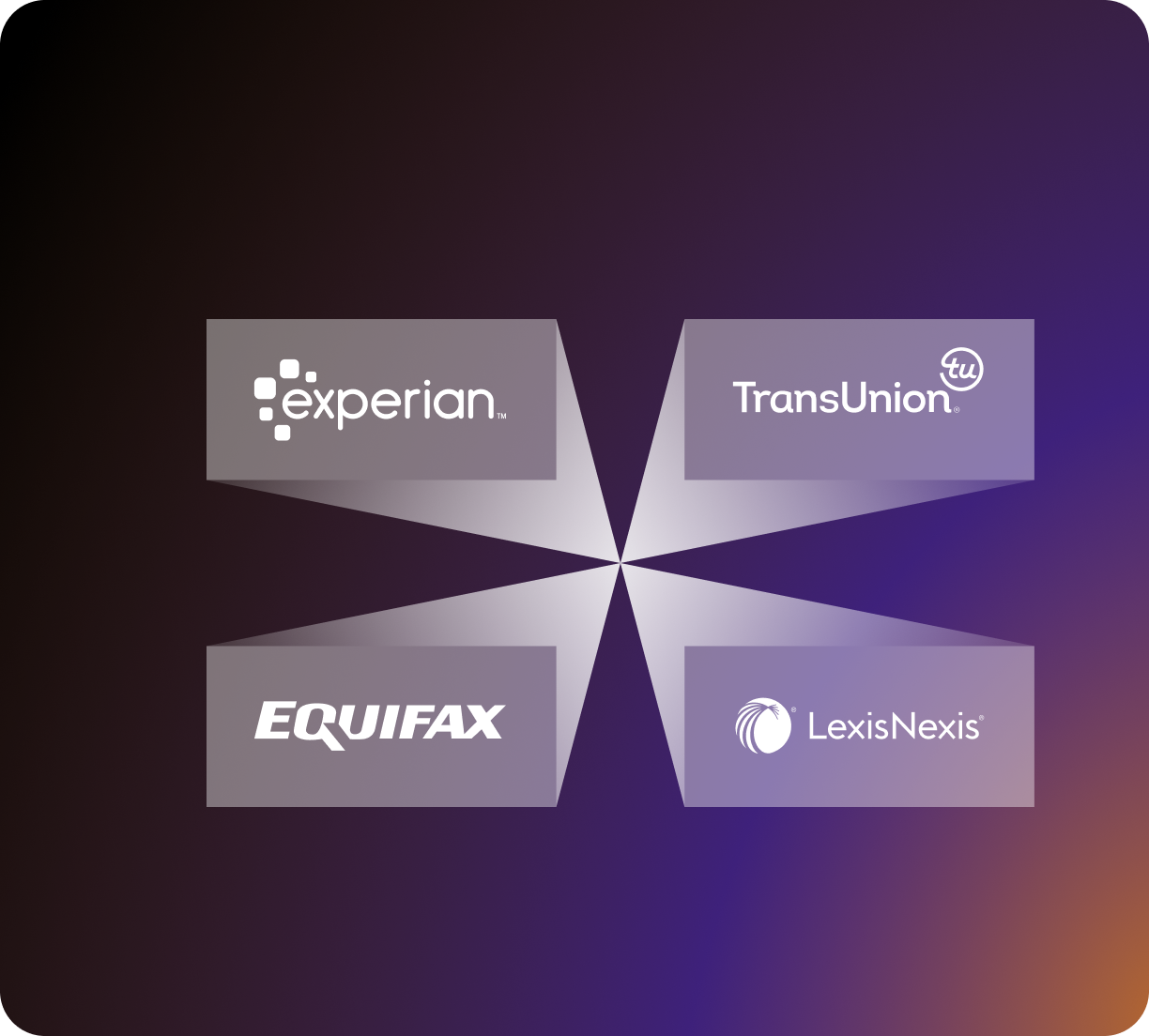 CRS Credit API for All Your Data Needs
Access to the big three bureaus will give your business the information you need to make great decisions and prevent fraud. CRS offers bundled credit and regulated data tailored to your specific needs.
FULL Credit Reports
Trended Data
Soft Pull Pre-Qual Reports
ALL Credit Scores
Pre-Screening Credit Data
Public Records
Fraud Alerts
Identity Verification
Portfolio Management
Consumer-Facing Credit Scores
Income & Asset Verfication
Alternative Data
More Data Products via our All-In-One API
We have access to billions of structured and unstructured public data points providing realtime access to the highest quality data available for verification and fraud prevention.
Borrower Identity
Flood Compliance Report
Natural Hazard Disclosure Report
Property Ownership
Secretary of State Status
Tenant Flood Report
MERS Lien Search
Professional License
Watch Lists
Bank Account Verification
Credit Header Data
National Criminal
UCC Secured Debt
Arrests, Warrants, Sex Offender
Excluded Party Lists
Financial Services Data
Bankruptcy
Liens and Judgments
SSA Valid Death Master Lists
Web-Based API Access
We provide holistic software solutions you will need to succeed.
99.99% Stability Stats
Complete Customization
Instant Processing Time
Sandbox Testing Available
2 Factor Authentication
User Management
EI3PA Compliant
Management Reports
SSAE16 Compliant
Billing Reports
PCI Compliant
Compliance Safeguards
Customized Report Formats
Efficient and Quick Deployment